Buy Eco Friendly Toilet Paper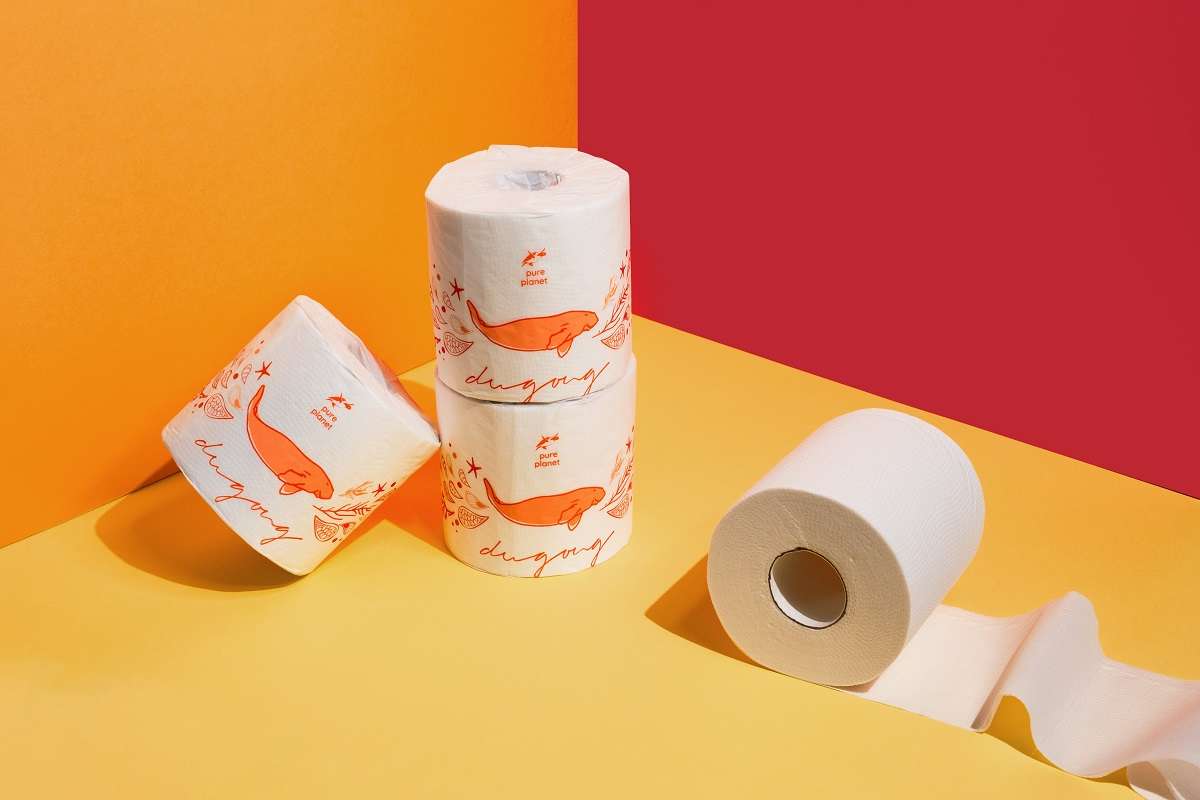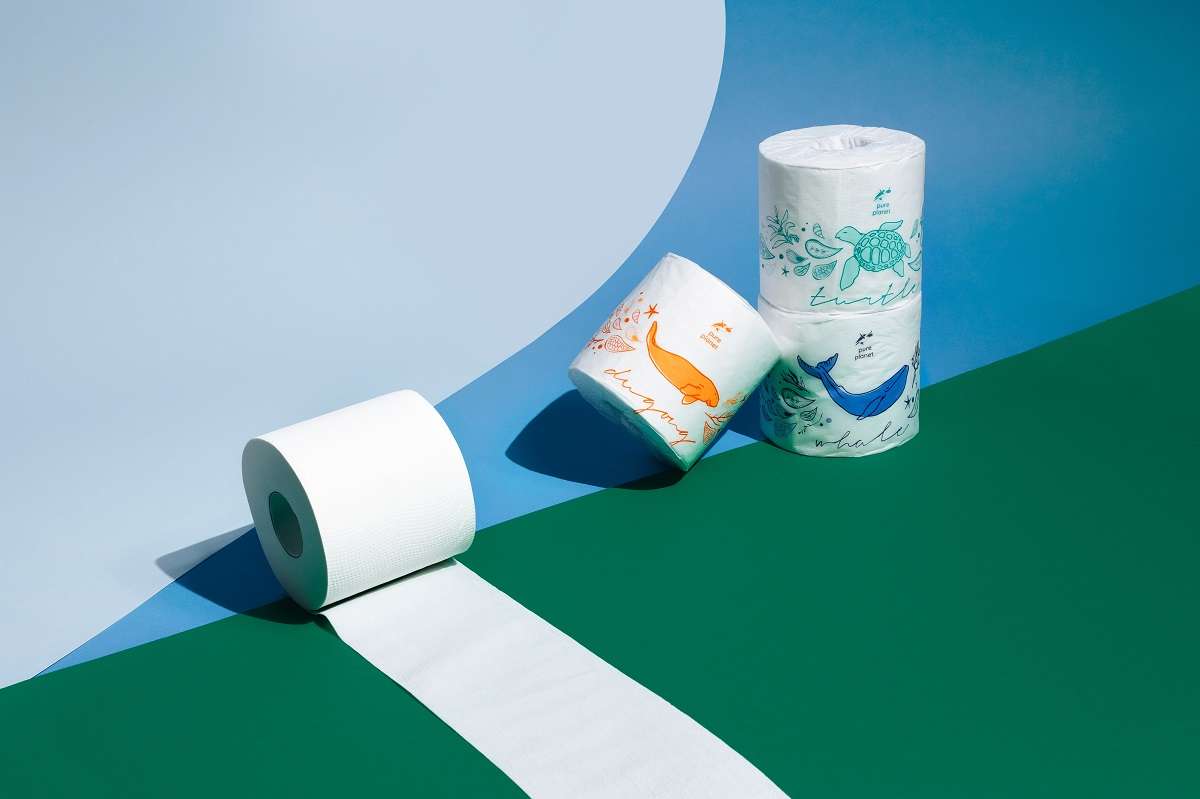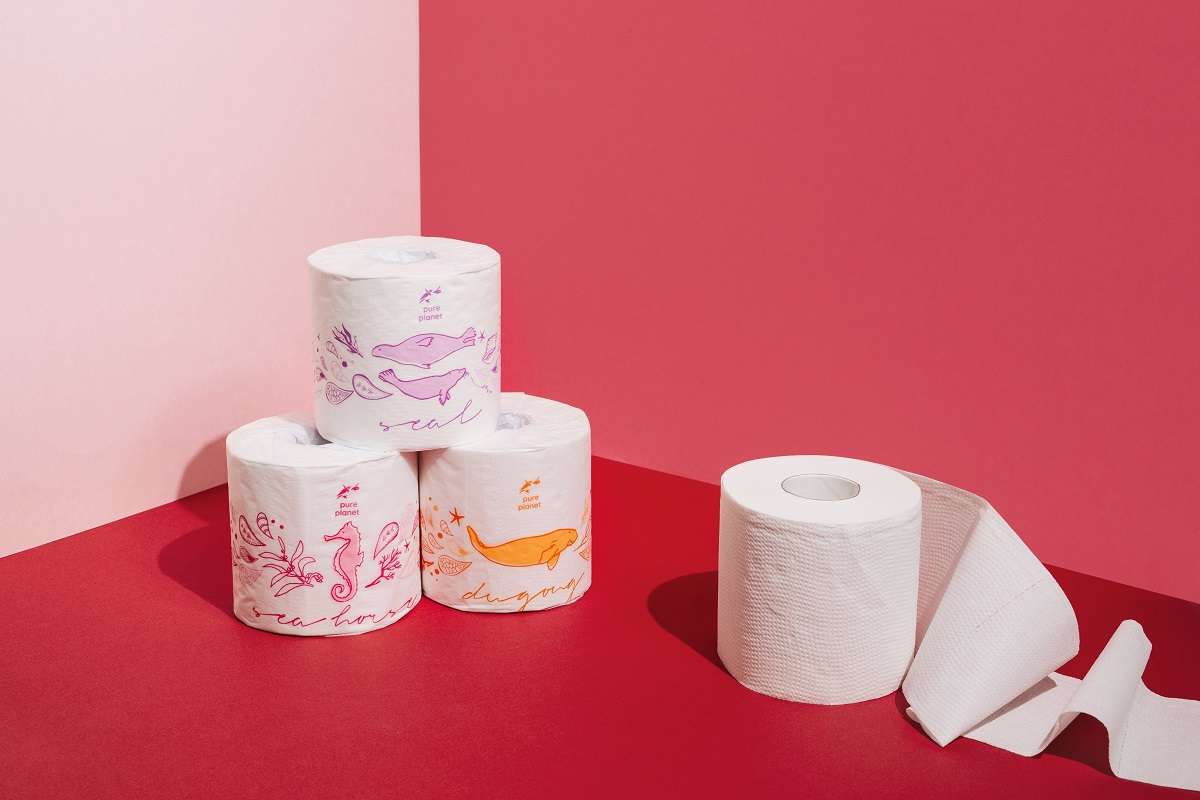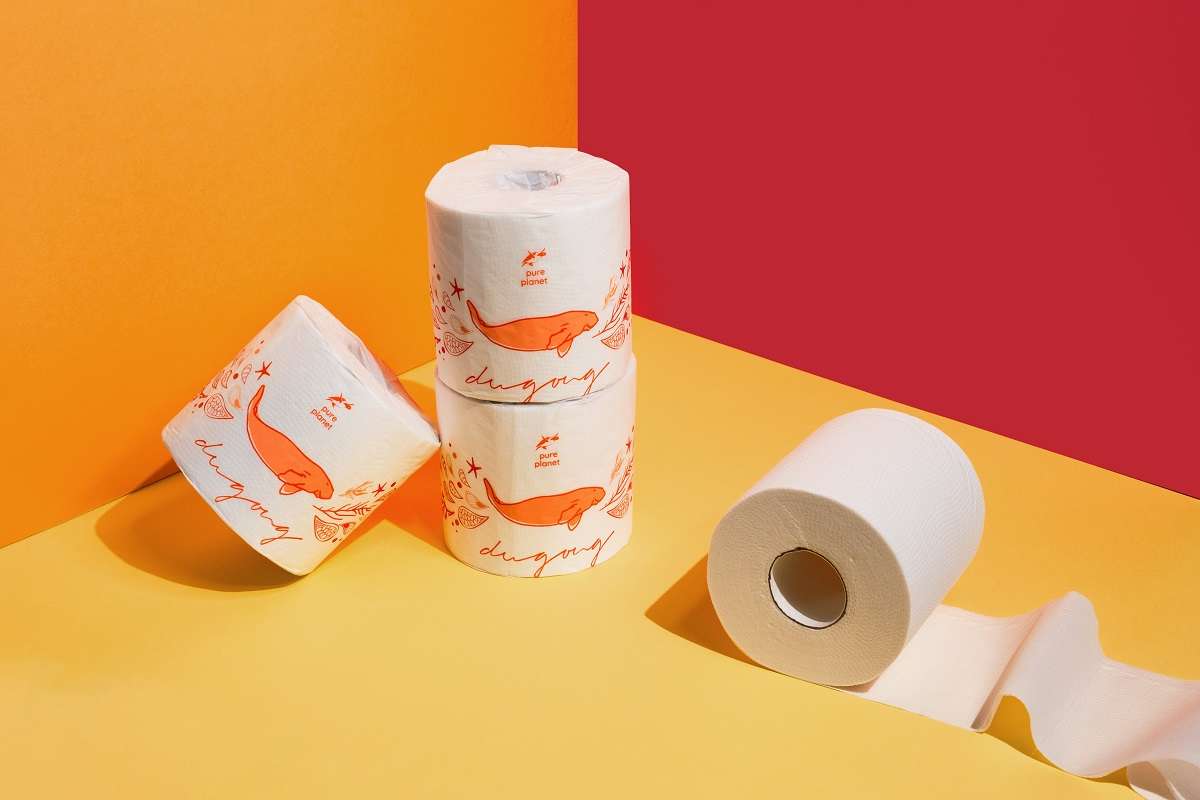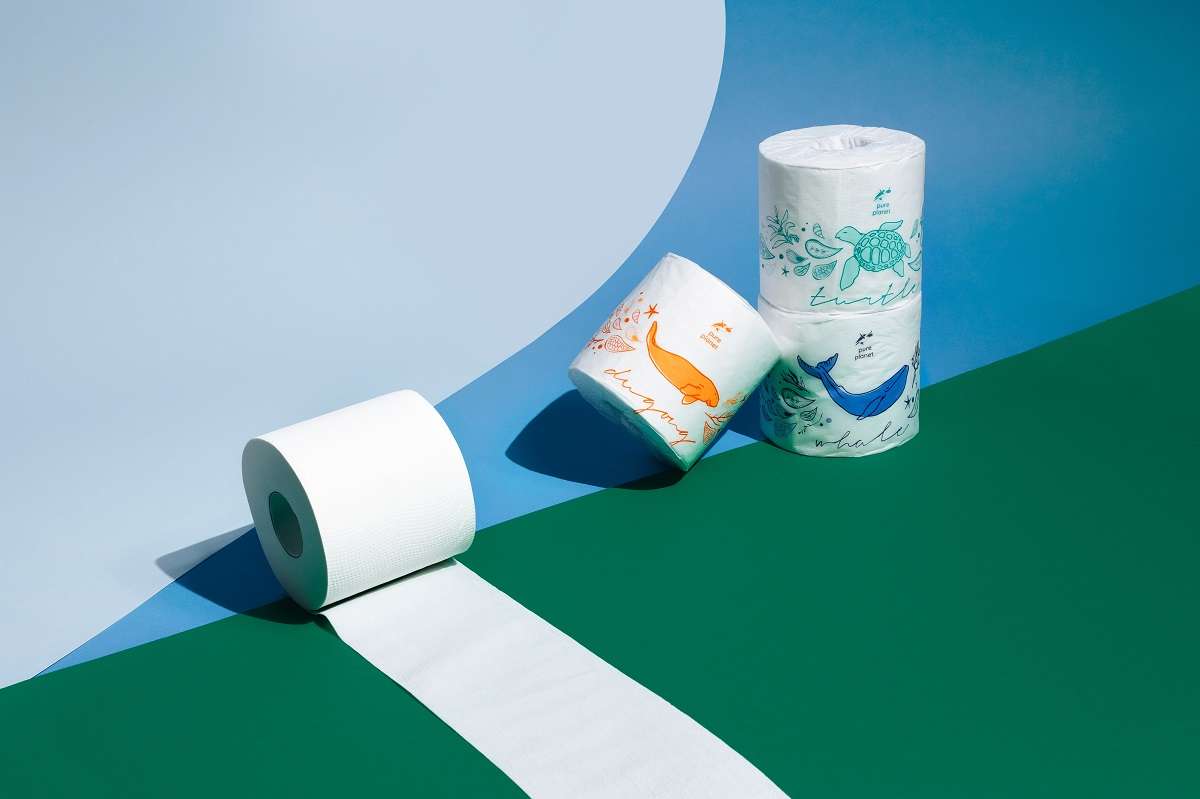 What makes our Eco Friendly Toilet Paper special?
Pure Planet's 3-ply Toilet Paper is 100% natural and plastic-free.
It's made from renewable bamboo, so it's recyclable, biodegradable and sustainable. It's also super soft and strong, and because no trees are harmed in the making of our toilet paper, it's the best choice for your buns and the environment.
All Pure Planet Club Toilet Paper is also septic-safe, vegan-friendly, cruelty-free and BPA-free, making it the most guilt-free toilet paper available.
Unlike conventional toilet paper, which is usually wrapped in plastic, our toilet paper rolls are individually hand-wrapped in paper, plus our pretty marine-inspired designs look great in any bathroom.
So while toilet paper is something we can't avoid using, it doesn't have to cost the earth.
Available for purchase as a one-off option, you can also set up a handy subscription so your environmentally friendly eco toilet paper is delivered directly to your doorstep. Just set and forget, all from the comfort of your home.
Our eco friendly toilet papers include our sustainably grown bamboo toilet paper, the most renewable paper source on Earth.
While a tree needs over twenty years to become toilet paper, bamboo needs only three months! That is eighty times more efficient, and Mother Nature barely breaks a sweat when making our bamboo toilet paper. This means less water used, less land cleared and fewer trees cut down. The carbon footprint is minuscule! We don't use any plastic as each roll comes hand packed in a beautiful recycled toilet paper delivery, neatly packaged.
All this means that you can have a clean conscience and an even cleaner behind.
Ordering bamboo toilet paper online means that you also win back precious free time, as it is promptly delivered to your doorstep. No longer will you need to do the late night dash to the supermarket to buy an emergency roll. In fact, with our eco-friendly toilet paper delivery, you never need to think about buying toilet paper again. But you can never forget the good you're doing for the Earth every time you visit the bathroom. Our bamboo toilet paper delivery means that it is there when you need it, delivered well in advance, and there is a comfort in knowing you're well stocked.
Speaking of comfort, all of our rolls are three-ply. Bamboo paper consistently outperforms regular toilet paper in terms of softness and comfort. Thin or scratchy paper can be a real pain in the buns, but the comfort of our eco friendly paper will be much appreciated by your family; they are as soft on you as they are on the earth.
In short, bad toilet paper is bad for you and for the planet. Why not make the switch to something more gentle on both? Our rolls are
available for purchase as a one-off option because we know that once you've tried our eco-friendly toilet paper, you'll be back for more. Alternatively, you can set up a handy subscription which will save you money instantly. You can set and forget. Because life has enough to think about without worrying about your toilet roll supply, doesn't it?
With Pure Planet Club, you can make the planet number one every time you do a number two.
Join the revolution!
FAQ
Why is bamboo toilet paper better than regular paper?
It is thick and absorbent because of the tightly woven bamboo tissue. It is also the environmental choice because bamboo grows the height of a toilet paper roll in a matter of hours.
Does bamboo toilet paper break down?
Yes, it decomposes at the same rate as toilet paper milled from a tree. That means you can be confident that our paper will be suitable for any kind of toilet system
Is bamboo toilet paper biodegradable?
Yes, it is actually significantly quicker than the thicker coarser paper made from a tree. It will leave no trace in your pipes or on the planet
What is the most environmentally friendly toilet paper?
Bamboo. The science is conclusive on this matter.
Does ordering recycled toilet paper online mean what I think it means?
Probably not. It isn't toilet paper that has been cleaned and reused, it is regular paper that has been repurposed. We offer recycled toilet paper online and bamboo toilet paper online.
Looking for something different?